TRULLI AND LAMIA WITH PANORAMIC VIEW | Valle d'Itria – Ostuni
ref. OS358VP
For Sale in Ostuni
For Sale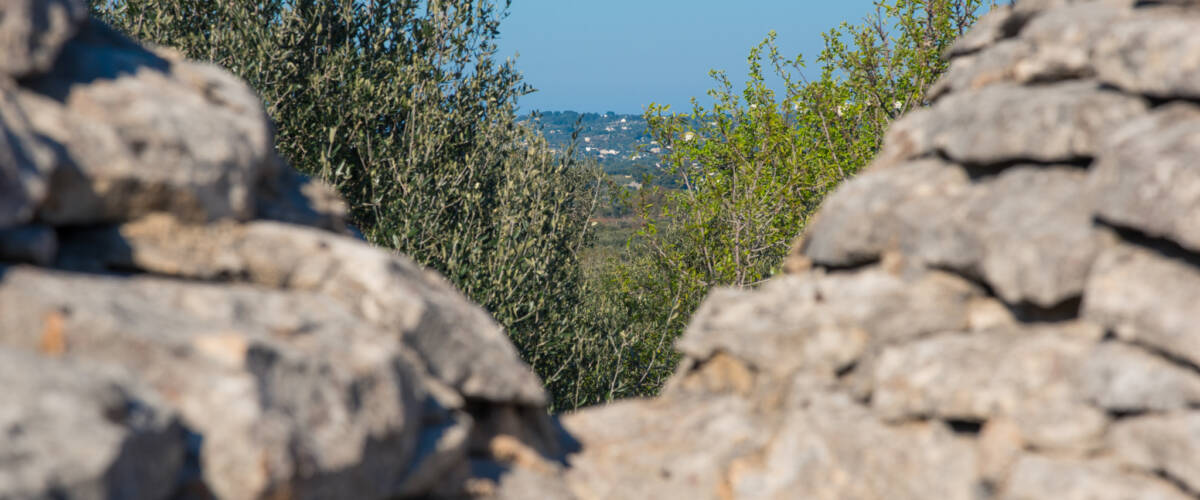 Description
The property
Apulia Exclusive Houses offers Trulli (2 cones) in original stone and Lamia set in a hilly terraced land with olive grove, located in Ostuni in the heart of Valle d'Itria, in a dominant position. The land, the trullo and the lamia enjoy a very interesting panoramic view. The location is strategic, as an area of absolute privacy and tranquility. The land is about 
Potential and services
On the land in addition to the restructuring of the existing bodies there is the possibility of creating a new building lying on the terraces particular of the land, with the addition of verandas and swimming pool.
The property is located in Ostuni in a dominant position because a few kilometers from the center and the ancient villages of the beautiful White City and a few kilometers from the sea and beaches. The most famous tourist destinations such as Alberobello, Monopoli, Fasano and Lecce are reachable by car in a short distance.
This project is the perfect investment both for personal use and as a source of income.
---
Request Info
---
Features
---
Location Info
Distance from the Sea:
8 km
Distance from Brindisi Airport:
28 km
Distance from the Beach:
8 km
Distance from City Centre:
5 km
---
Search
Request info on this property