TOURIST SITES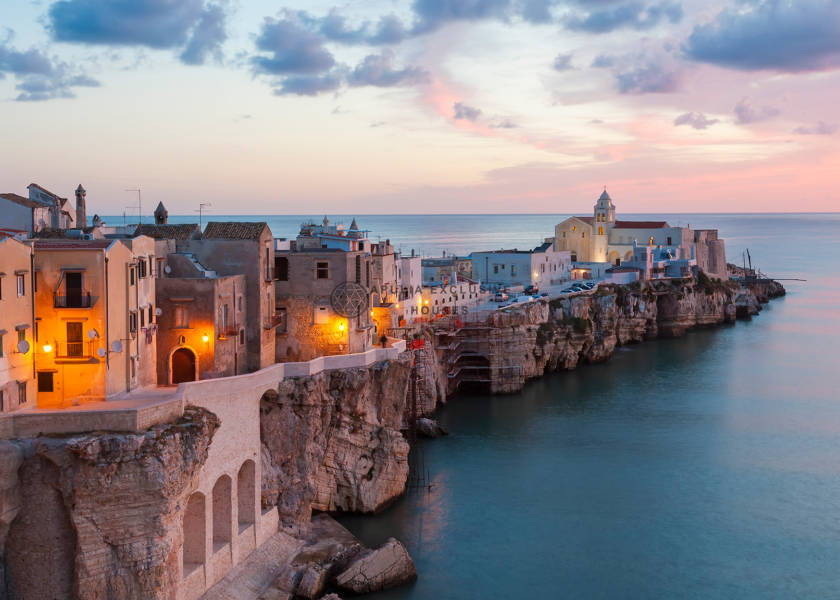 Puglia is the region located to the east of Italy, dotted with beaches, art cities, UNESCO sites and wonderful places, with unique architecture such as the conical trulli of Alberobello and the extravagant baroque Lecce, whose historical beauty and natural never fails to capture the hearts of travelers. Here you will find some of our recommendations on the cities and sites of Puglia not to be missed, with particular interest in the Valle d'Itria and Salento.
Alberobello and its trulli
Known for its unique buildings, conical houses made entirely of limestone, Alberobello became part of the Unesco Heritage in 1996, confirming its extraordinary nature and attracting an increasing number of visitors each year. The city of trulli strikes not only for the its structural uniqueness, but also for the sensorial experiences that the magical atmosphere of the place allows to live. Walking through the villages of the village, often set up with typical local markets, will be unforgettable.
 Valle D'Itria (Ostuni – La città Bianca; Cisternino; Martina Franca)
Located in the heart of Puglia, this valley includes many of the most beautiful Apulian towns, characterized by the dense presence of centuries-old olive trees, from which you get the precious local oil.You can not avoid visiting the wonderful Ostuni, known as the white city because of the its unmistakable houses covered with white lime. Rich in restaurants and typical places where you take care to enhance the traditions, to make you feel an integral part of the local culture. Do not forget to admire the glorious view of the sandy shores of the Adriatic. Just a few kilometers away you can find other villages such as Carovigno, Cisternino, Martina Franca, rich in culture, culinary specialties, secret farms and vineyards.
The area of Salento(Lecce, Otranto and Gallipoli, Santa Maria di Leuca)
In the most extreme south of Puglia we find a real corner of paradise. The tip of the boot, which overlooks the two seas, Ionian and Adriatic, is dotted with enchanting beaches, many of which (bear tower, Melendugno, San Foca) the Foundation for Environmental Education – Fee has recognized the coveted blue flag, as well as small and charming cities like Gallipoli, Otranto, Santa Maria di Leuca. Do not miss the charming city of Lecce, also known as the baroque city. It boasts a wonderful historic center, numerous churches and squares, such as Santa Maria della Provvidenza, the splendid Piazza Addolorata and the Basilica of Santa Croce
Polignano a mare
Now famous all over the world, just 20 minutes from Ostuni, Polignano a mare enchants by its terraces overlooking the sea, while the town shows the signs of Arab, Byzantine, Spanish and Norman cultures. Landscaped jewel perched on a 20-meter-high limestone cliff above the crystal clear waters of the Adriatic, offers all the right ingredients for a perfect day. Through the old door you reach the charming old town, characterized by winding alleys and ancient churches, before reaching the breathtaking panorama offered by the panoramic terraces.